You may think your popcorn ceiling is a bit dated… or you may think it's downright ugly. Scraping popcorn ceilings is a common DIY project. Before you try to take it on, we would urge you to step back a minute, and gather some information before you take on this project.
Popcorn ceilings can contain hidden dangers. Asbestos is a very common component of acoustic ceiling texture, more commonly known as popcorn ceilings. Simple DIY projects and contractor led renovations can release asbestos fibers into your home, if not handled properly.
---
SO WHAT IS MY RISK OF EXPOSURE?
As with most asbestos containing building materials, as long as it is in good shape you really don't have a lot to worry about. You can safely live in a home with popcorn ceilings, and face very little risk of asbestos exposure.
For more information about when you need an asbestos inspection in Georgia, see our post: Asbestos Inspections in Georgia. All You Need To Know.
Your risk of exposure increases dramatically if the building material crumbles or becomes deteriorated. Unfortunately, popcorn ceilings are not the most durable and are prone to flaking and falling.
If you have a popcorn ceiling that is showing signs of deterioration, it's a good idea to figure out if you are dealing with asbestos.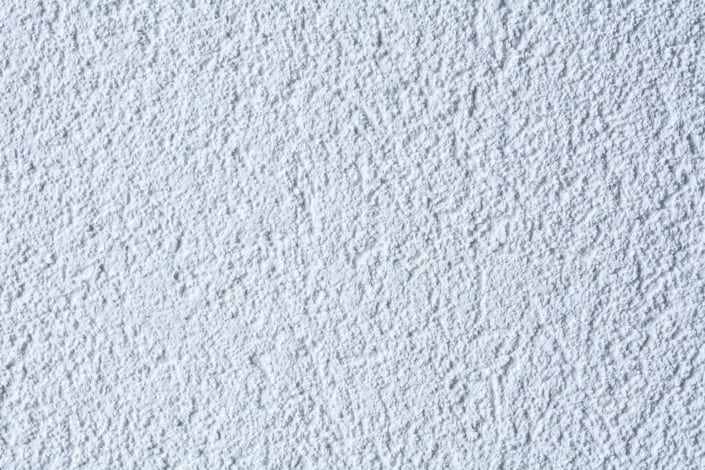 HOW DO I KNOW IF MY POPCORN CEILING HAS ASBESTOS?
As with any other asbestos containing material, it must be analyzed in a laboratory. You can either:
1. Collect a sample yourself and drop it off at an environmental firm.
OR
2. Have a licensed asbestos inspector come to your home and collect the sample.
HOW LIKELY IS IT THAT MY POPCORN CEILING HAS ASBESTOS?
As mentioned before, the only way to know for sure is to sample the material. Popcorn texture is a material that is suspect, and it commonly returns with positive results.
While older homes are more likely to have asbestos, it should be understood that even modern building materials may contain asbestos as well. There is no comprehensive ban on the use of asbestos in manufacturing, and the import of foreign materials is unmonitored. All popcorn ceilings should be treated as potential asbestos containing material unless proven otherwise. To learn more go to: Why isn't asbestos banned in the United States? 8
WHEN DO I NEED TO REMOVE A POPCORN CEILING?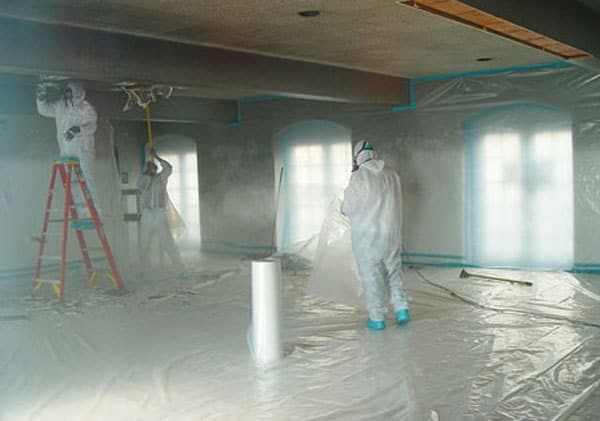 SO WHAT IS MY NEXT STEP?
Your first step is to determine exactly what you are dealing with. Conducting an Asbestos Inspection will help you know with confidence if you do or do not have asbestos.
If you find that you do have asbestos, you will need a plan. The plan being either to remove it or manage it in place.
Managing it in place would mean adjusting your renovation plans to not disturb the material. Left untouched, a popcorn ceiling that contains asbestos will not pose a hazard to the occupants of the home.
If managing in place is not an option, work with an asbestos contractor to plan what type of abatement best meets your needs.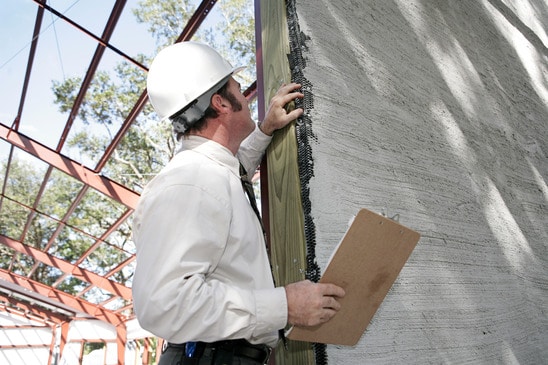 WE'RE HERE WHEN YOU NEED US
Call Branch Environmental. We're experts at asbestos removal with over 25 years of experience. Our accredited inspectors will help you determine the appropriate sampling plan for your project. 5 Our goal is to move your project forward without wasting money, while keeping you safe and in compliance with all applicable regulations. Let us help you navigate asbestos inspection or abatement. Call us or click here to schedule an inspection today!
---
Branch Environmental – Because nobody should live or work in a building that makes them sick.