Maybe you found it yourself, or the plumber you called to fix a leak found it. Maybe the technician servicing your HVAC unit found it. No matter how the mold was discovered, you have it.
If you're familiar with our blog, you know that the first thing to do when cleaning mold is to fix the moisture problem that led to the mold growth. Until you fix the moisture problem, mold will continue to grow and spread.
Customers often ask, "Can I clean the mold myself or do I need a professional?" Our answer depends several factors including:
how extensive the mold problem is
what building materials, furnishings, and belongings are affected
where the mold is located
whether or not you mind being in confined spaces such as your crawlspace or attic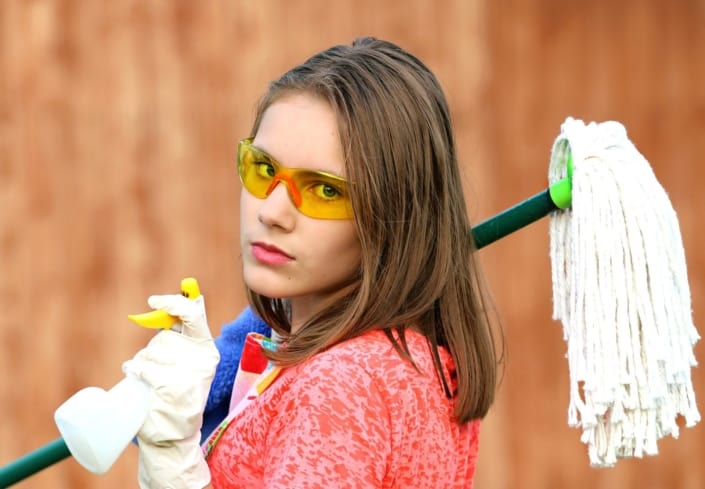 The more basic answer is that most DIY-savvy homeowners can effectively tackle smaller-scale mold problems in accessible rooms like the bathroom or closet. To learn more about how to clean mold yourself see our article: A Simple Guide to Cleaning Mold.
The EPA determines the scale of mold remediation projects based on the size of the affected area.
Small remediation category refers to mold-infected areas within 10 square feet
Medium remediation is considered between 10 to 100 square feet
Large remediation covers more than 100 square feet of mold-infected area
Most medium and all large mold problems are best left to a professional.
Even small mold problems in hard-to-reach areas such as crawl space and attics are best left to professionals. It's also important to keep in mind that what may appear to be a small mold problem on the surface, may in fact be a large problem that extends into the wall cavity or subfloor.
CONTAINING THE REMEDIATION
Anytime you're cleaning mold, care must be taken to minimize the process' impact on occupants and unaffected areas of the structure. Areas where mold will be removed should be contained using 6-mil polyethylene sheeting. The containment should be maintained under negative air pressure and vented outdoors to prevent the spread of mold spores.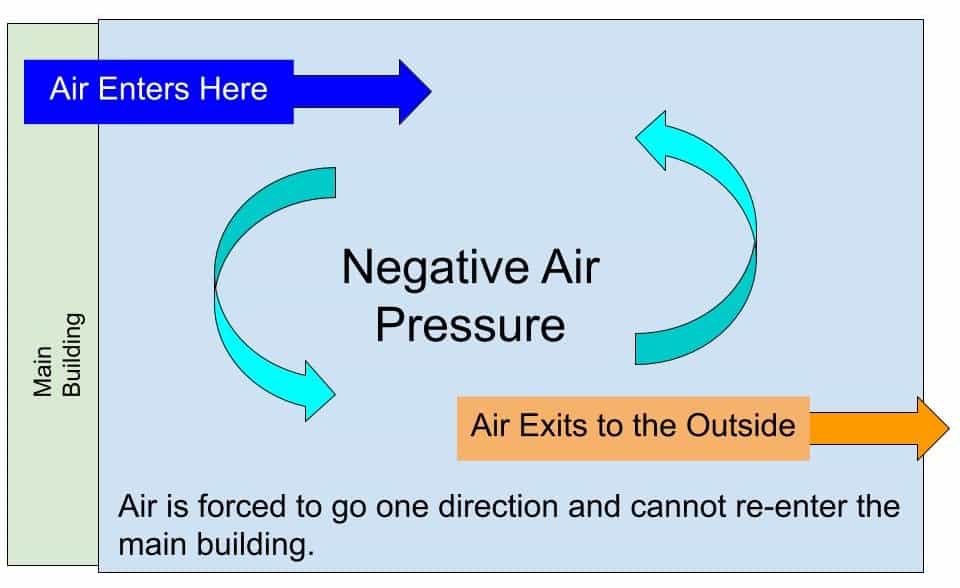 Infants, young children, pregnant women, the elderly, and those with serious health concerns are particularly susceptible to the effects of mold exposure. To learn more about mold and your health click here.
We use specialized equipment to set up proper containment and maintain it under negative air pressure. Containment is one area where the experience and knowledge of a professional is worth the money. The last thing you want to do when cleaning mold is to accidentally spread the mold spores to areas of your home that were not previously affected! Containment is key to a successful mold remediation, whether you DIY or choose professional help. To learn more about how we keep you safe during mold remediation see our post titled: Branch Environmental Keeping You Safe.
Be sure to consider the benefits of hiring a professional. The right equipment and experience makes all the difference during a mold remediation. Please don't hesitate to contact us if you have questions.
WE'RE HERE WHEN YOU NEED US
Call Branch Environmental. We're experts not only at mold removal, but at determining and remediating the underlying causes. From hidden mold sources to major contaminants, we can identify exactly what is going on in your home and rid it of environmental toxins, often for good. So you can get back to living your best life in your best health! Call us today!
---
Branch Environmental – Because nobody should live or work in a building that makes them sick.